Final Digital Culture Awards Shortlist Announcement!

We're excited to announce the final set of organisations who are in with a chance of winning a Digital Culture Award, brought to you by Arts Council England and the Digital Culture Network.
Today, we're sharing the Shortlist for our publicly voted categories – Digital Inclusion and Digital Storytelling.
You can also head on over to the Arts Council England website to read an interview with Digital Culture Network Senior Manager, Tiina Hill and learn more about the Awards and the Shortlists.
Digital Inclusion Shortlist
Our Digital Inclusion award celebrates digital innovation used to widen access to artistic engagement. The shortlisted projects showcase how building accessibility and inclusivity into work ensures everyone can participate fully in arts and culture. Our brilliant Judge was Andrew Miller MBE – Cultural Consultant, Broadcaster and Disability Champion.
The shortlisted organisations are:
Chichester Festival Theatre for Empowering young people through digital inclusion and outreach
Open Sky Theatre for MicroPlays
Pyramid of Arts for Development and facilitation of Leeds 'Autism and Learning Disability Digital Inclusion Network' (ALaDDIN)
Unicorn Theatre for The launch and first full year of Unicorn Online
Utopia Theatre for Utopia Theatre Creative Hub
Digital Storytelling Shortlist
Our Digital Storytelling award celebrates innovative use of digital for impactful storytelling to engage audiences. The shortlisted projects showcase new and exciting approaches to employing digital formats and technologies to tell a story about their organisation, project or experience and all have a strong audience-focused voice. Our brilliant Judge was Tom Burton – Head of Interactive, BBC Studios.
The shortlisted projects are:
Chinese Arts Now and Two Temple Place for CAN X Two Temple Place Digital Exhibition and Immersive Performance
Everything is Music: A collaboration between Crack Magazine and Landmrk for Everything Is Music – a new location-based digital tour for mobile
Manchester International Festival for MIF21 Online
Rural Media for Point of View Project
Wild Rumpus CIC for Sounds of the Forest
Get ready for the ceremony!
You can find out who has won at our virtual awards ceremony taking place on 20 January 2022.
We want the event to be a celebration of all the inspiring digital work accomplished across England in the past 2 years. Tickets will be limited and we'll update the website soon with details about how you can attend virtually and get involved.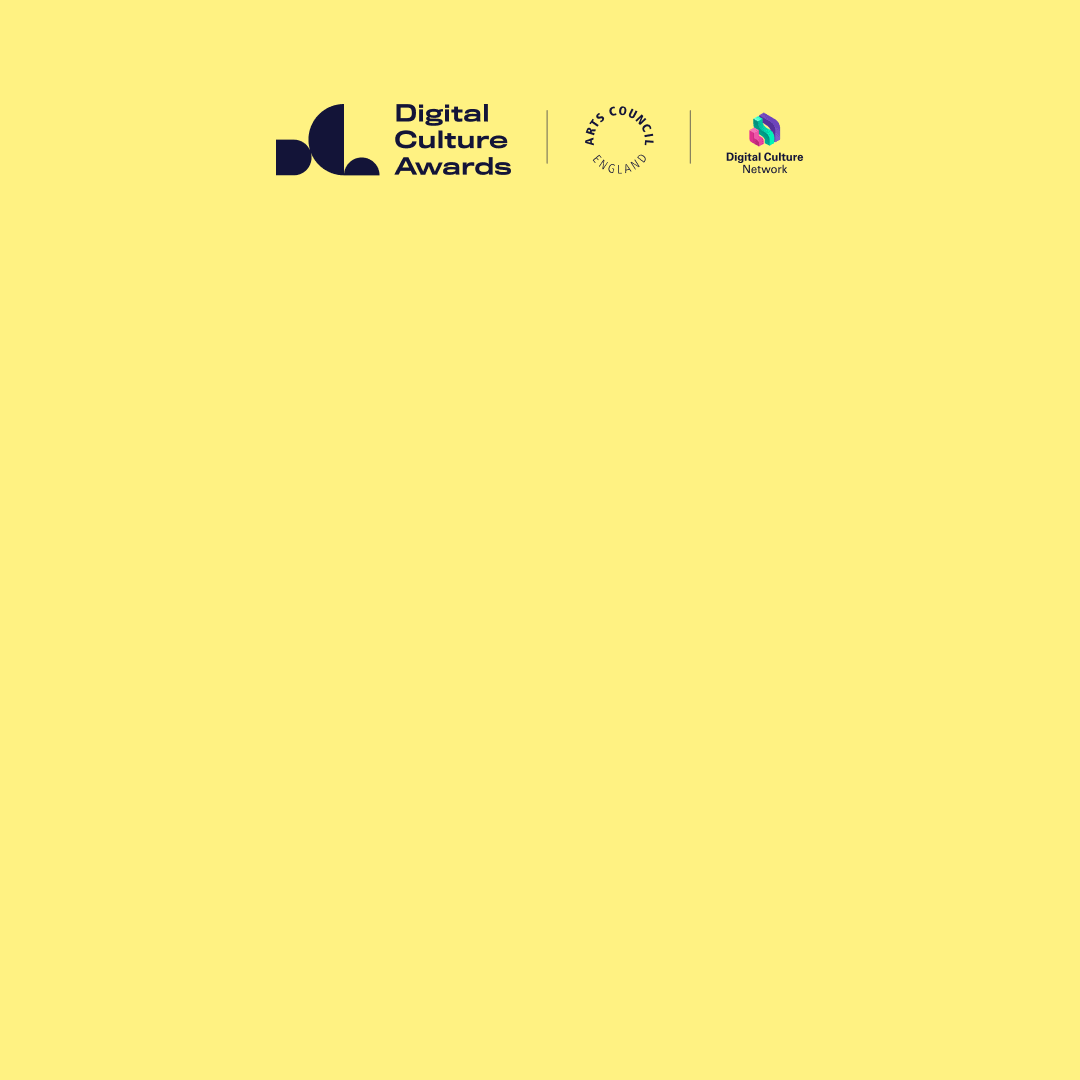 What next?
The Digital Culture Network is here to support you and your organisation. Our Tech Champions can provide free 1-2-1 support to all arts and cultural organisations who are in receipt of, or eligible for, Arts Council England funding. If you need help or would like to chat with us about any of the advice we've covered above, please get in touch. Sign up to our newsletter below and follow us on Twitter @ace_dcn for the latest updates.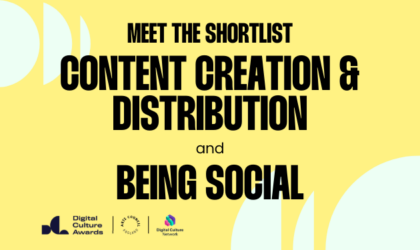 · 8 months ago